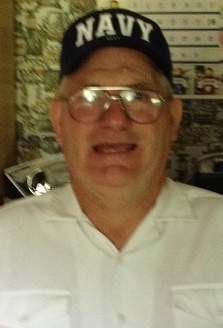 Alfred L. Jellison
DEDHAM - Alfred Lawrence Jellison died peacefully in his home on Wednesday, October 25, 2017 surrounded by his wife, two sons and a dear friend. He is survived by his loving wife of 45 years, Kathy, and his two sons, Dana Alfred Jellison and Matthew Alfred Jellison, his Daughter-in law, Karen Jellison, and four dear grandchildren, Patia, Lucien, Rowan and Ella, in addition to his siblings, Nancy Hesseltine, Eunice and Alden Ladd, and David & Gerri Jellison, as well as many nieces and nephews.
Al was born June 6, 1951, in Holden, Maine, the son of Carl Jellison and Dorothy (Copeland) Jellison. He graduated from Brewer High School in 1969, and thereafter enlisted in the United States Navy. After six years of service, Al embarked upon a career in the wastewater treatment field in the Brewer and Bangor municipalities, retiring in 2014 as Chief Operator at the Bangor Wastewater Treatment Plant. During this time Al also received his degree in Electricians Technology from EMTC.
Al's whole life was one of service – in addition to his time in the Navy, Al held the position of Selectman for the town of Dedham from 1984 until his passing. As well, Al was a member of several professional organizations within in his chosen field, including the MWEA and the NEWEA. He made a number of significant contributions in his various roles within these organizations, resulting in numerous awards, including the President's Service Award (3), the Roger Gagne Award for Exemplary Service, the Past President's Award, the NEWEA Operator Award for Excellence in Plant Operations, the Lee A. Agger Environmental Training Award, the Alfred E. Pelonquin Award for Significant Contributions to the Wastewater Field. The MEWEA also established an award in Al's name, the Alfred Jellison Lifetime Achievement Award, to be presented to recipients who have demonstrated an extraordinary level of service and commitment to the MEWEA and to the protection of the water quality of Maine. Al was also a choir member at St. Joseph's Catholic Church (Brewer), St. Mary's Catholic Church (Bangor), and Hammond Street Congregational Church (Bangor).
Al had numerous friends that loved him. Especially close to him were Andy Rudzinski, Kit & Marshall Dodge, Dan Ryan, Frank Myatt, Jim & Tricia Van Kirk, Richard Caron, Bruce Reddy, Peg Olsen and Ken Robichaud.
The family wishes to thank all the doctors and nursing staff that cared for Al during his long illness, especially Dr. Shulman, Dr. Garret, Danielle Fogg, Dr. Jim Van Kirk and staff of Hospice of Eastern Maine.
A memorial service to celebrate Al's life will be held 3:00 PM Saturday, Oct. 28, 2017 at the Dedham School, Route 1 A, Dedham. A reception will follow. Donations in his memory may be made to any of the following organizations: Wounded Warrior Project, Hospice of Eastern Maine or Dana-Farber Cancer Institute, Boston. Arrangements trusted to Kiley & Foley Funeral Service, Brewer and Bangor. Messages and memories of Al may be share with his family at kileyandfoley.com.