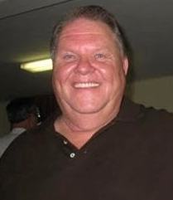 Wayne Alfred Morong
Hermon & Lubec—Wayne A. Morong, 71, passed away suddenly Nov. 29, 2017 at EMMC. He was born Oct. 12, 1946, in Portland to Clifton and Shirley Morong.
Wayne, originally from Lubec, ME was a "happy go lucky" man who loved his family. He was a friendly man, who could make a friend anywhere he went. He loved to talk to people and tell stories. Wayne was so proud of his children and grandchildren and attended as many birthday parties and events as he could, even though he had to travel to get to them. He never ended a conversation without telling you that he loved you. Wayne was a member of the Lubec Fire Dept. for many years. Wayne loved anything automotive. Most of Wayne's job's had to do with driving big trucks and cars. One of his favorite pastimes was attending the races at Speedway 95. He also loved mackerel fishing in the boat that was passed down to him by his father and spent many hours in the waters around the Bangor area fishing with Camilla and friends. He will be missed for his contagious smile, boisterous laugh, and comforting hugs.
Wayne was predeceased by parents Clif and Shirley Morong; brother Robert Morong; brother-in-law Raleigh Davis. He is survived by wife Camilla of Hermon; daughters Wanda Matthews, Jamie and husband Chris Nowinski; grandchildren Shayna Smart, Kyle Nowinski, Alex Nowinski, and Taran Matthews; great-grandchildren Bryanna Smart, Reece Smart, Ava Smart, and Addyson Smart; brother Gerald and wife Francis Morong; sister Joanne Davis; mother-in-law Nancy Hood; many nieces, nephews, and close friends.
Friends and family are invited to visit 10 AM to 12 PM, Saturday, December 2, 2017, at Kiley & Foley Funeral Service, 69 State St., Brewer. A service will be held at the conclusion of visitation. Burial will follow at Pine Grove Cemetery, Hammond St., Bangor. Messages and memories may be shared with the family at kileyandfoley.com