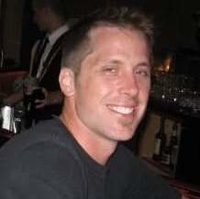 Brian C. Goodness
Brian C. Goodness
Holden - It is with great sadness that the family of Brian Christopher Goodness announces his sudden passing from injuries sustained in a motor vehicle crash in St. Cloud, Florida on January 23, 2018.
Brian was born in Bangor, Maine on December 22, 1978 the son of Donald F Goodness Jr. and Jane (Potter) Goodness. He grew up in Holden, Maine and attended Brewer High School, Class of 1997, where he participated in football, basketball and track and field. Brian was employed as an electrical lineman since 2006, working for various companies in Massachusetts, Vermont, Pennsylvania, and most recently in Florida. Brian had a beautiful smile, an infectious laugh and made friends wherever he went. Once he made a friend, they were a friend for life. He had an outgoing personality and was always looking for the next adventure. He loved snowboarding, being outdoors, making people laugh, and was an avid New England sports fan.
In addition to his parents, Brian is survived by his daughter Olivia Bea Goodness and her mother Ashley Ruggles of Brewer, his sister Emily Coffin and husband Nick of Brewer, a nephew Max Coffin of Brewer, Aunts Pamela Clark and husband Clyde of Norway, Suzanne St. Heart and husband Edward of Holden, Uncles James Goodness and wife Jane Philbrick of Stillwater, and Burton Potter of Bangor. He is also survived and fondly remembered by many cousins, relatives, close friends and coworkers. Brian was predeceased by both maternal and paternal grandparents and girlfriend Katie Fisher.
A celebration of Brian's life will be held at Jeff's Catering, 15 Littlefiled Way, Brewer on Saturday, February 3, 2018 where family and friends may visit from 1:00 to 2:00 p.m. and a service honoring his life will begin at 2 pm. All are encouraged to bring a story or photo to share. Those who may wish to remember Brian in a tangible way, in lieu of flowers, could donate to an account for his daughter Olivia B. Goodness at Key Bank, 5 Parkway South, Brewer, ME 04412. Arrangements are trusted to Kiley & Foley Funeral Service, Brewer and Bangor and messages and memories of Brian may be shared at kileyandfoley.com