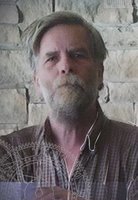 David G. Moore
David Gerald Moore

Eddington - David Moore passed away in February in his home in Eddington at the age of 63. A talented inventor, draftsman and carpenter, he designed and built homes, additions, bespoke manufacturing equipment and kayaks. He was passionate about sailing and boatbuilding. His self-taught skills, from woodworking to metal fabrication, brought him great pride and the ability to do many types of work. He enjoyed playing the guitar, riding his motorcycle and sharing his thoughts about life and philosophy with people all over the world through message boards and correspondence.

David was born in Medford, MA and lived in Bedford, MA and Rodenkirchen, Germany as a child, then later in Glenview, Illinois and Harvard, MA. In his younger years, he enjoyed travelling, cycling, and hiking. David had many fond memories as a young man with his cousin Alan and brother Mark.

He is survived by parents Gerald Moore and Mary Moore; his son, Dylan Moore; his siblings Susan Moore Rogan, Mark Moore, Marianne Moore, and Leslie Dionne; his nieces and nephew; and many beloved extended family and friends. He is predeceased by his sister Sarah Moore.

A private memorial service will be held at the family's convenience. In lieu of flowers, the family welcomes memorial donations of any size to SailMaine (www.sailmaine.com; 58 Fore Street, Portland, Maine 04101) or the Lowell Boat Shop Apprenticeship Program,lowellsboatshop.com; 459 Main St., Amesbury, MA 01913 in David's memory.