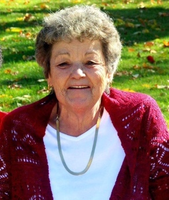 Nancy Janice Brooks
Corinth--Nancy (Meems) Janice Brooks, 69, passed away unexpectedly Saturday, September 29, 2018 at her home surrounded by her daughter and granddaughters. She was born in Caribou on January 18, 1949, the daughter of Gilbert Patrick and Annie Teresa (McBreaity) Martin.
Nancy was predeceased by her parents; sisters Nona Treworgy, Naida Martin, and Natalie Julian. Nancy is survived by daughter Heather Brooks of Corinth; granddaughters, who she loved very much, Tatyana and Karissa Earle of Corinth; their father Joseph Battle Jr. of Farmington; sisters Norma Fontane of New York City, and Nola Cole of Lake Havasu, Az; brother and best friend Norris Martin of Eddington; special great niece Annissa Jones of Brewer.
Meems was loved by everyone who crossed her path for her spit fire personality and will be deeply missed. In lieu of flowers, the family asks that cards with well wishes be sent to her granddaughters at 115 Cushman Rd., Corinth, ME 04427.
A funeral service will be held at 6 P.M. Tuesday, October 9, 2018, at Kiley & Foley Funeral Service, 69 State St., Brewer. Family and friends are invited to visit from 4 P.M. until the service begins. Messages and memories may be shared with the family at kileyandfoley.com