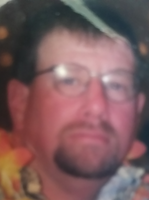 Michael Knaide Lucas
BANGOR--Michael Knaide Lucas, 63, passed peacefully in his sleep after a long illness October 26, 2018. He was born in Bangor to George "Nealy" and Margery (Knaide) Lucas. He graduated from Bangor High School, Class of 1973.
He is survived by children Molly Tyler, Michaela Lucas, Drew Lucas; granddaughter Grace Tyler; sister Mariellen Eaton and husband Jonathan; stepson Dylan Dawson and his mother Jennifer Days.
A Mass of Christian Burial will be celebrated 11 AM Tuesday, October 30, 2018, at St. Paul the Apostle Parish, St. John Catholic Church, 217 York St., Bangor. Burial will follow at Mt. Pleasant Catholic Cemetery, Ohio St., Bangor. All are invited back to the church hall for a reception following the burial. In lieu of flowers, the family requests donations be made to American Diabetes Association, PO Box 10310, Portland, ME 04104. Messages and memories may be shared with the family at kileyandfoley.com
Arrangments by Kiley & Foley Funeral Service, 299 Union St., Bangor.