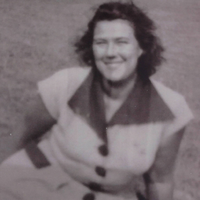 Ruth Elizabeth Kepner
Holden—Ruth Elizabeth Kepner passed away peacefully January 20, 2019, at home with family, where she wanted to be. She was born December 16, 1924, in Barrington, NJ.
Whether or not you were family, Ruth was a rock for many people and had a huge heart. She was the matriarch of her family. She was widowed by her husband the love of her life, John B. Kepner, in 1983. She had four children, Elly Borman and George Kepner of FL, Ruth McCandless who has passed, and Richard Kepner, with whom she lived. She had 18 grandchildren and 26 great-grandchildren.
Also known as Mum Mum to many, she was a kind and determined woman who loved the Lord and everyone around her. Many looked up to her as a mother figure. Even though they were not her biological children, she accepted them as though they were. She will be dearly missed and always loved. Although we mourn her loss, let us rejoice in the knowledge of her being free and knowing that she is now with her Lord and Savior Jesus.
A gathering will be held at a later date. Messages and memories may be shared with the family at kileyandfoley.com
Arrangements by Kiley & Foley Funeral Service, 69 State St., Brewer.