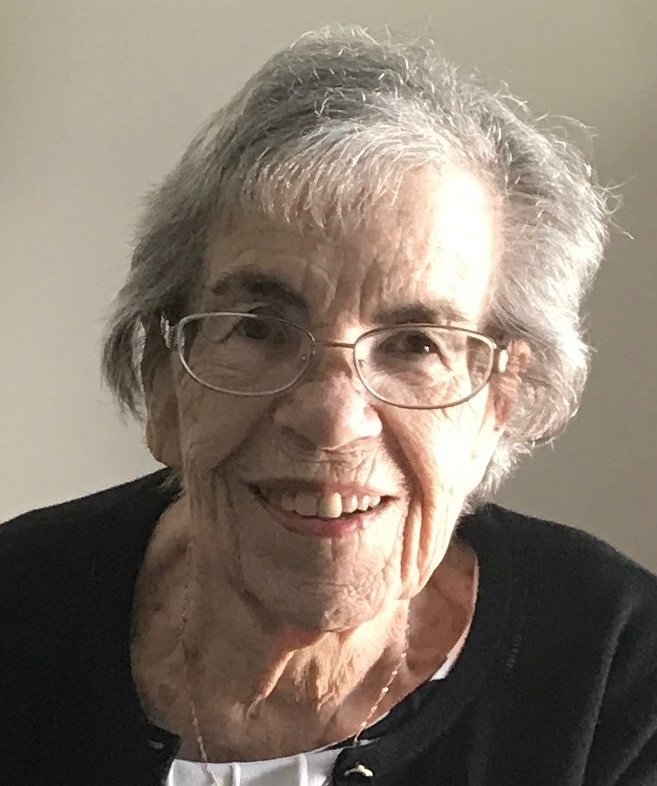 In Memory of
Lorraine I. Lausier
1924 - 2018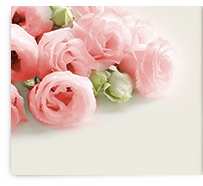 Obituary of Lorraine Lausier
Lorraine Irene Lausier
BANGOR - Our mother, Lorraine Irene Lausier, 93, the daughter of Antonia Fournier and Ira Perreault died peacefully on January 10, 2018, at her home. Mom was born in Springvale, Maine, on May 30, 1924. After graduating from Sanford High in 1942 she worked for Sears Roebuck, her "Alma Mater", in Sanford and for the Henry Rose Boutiques within Sears in Boston, Portland, Bangor and Presque Isle. It was in Presque Isle that Mom met our Dad John. He, with his father, operated the family potato farm and they married in 1951.
Mom was an only child and happily married into a family of nine. She was a stay-at-home mother and raised six of us on the farm. She did not attend college, but instilled in all of us the value of a higher education. We all completed college, one with two degrees and one from professional school. She spent summers enjoying the camp that Dad built on Echo Lake and taught us all to swim. Wells Beach was one of her favorite spots since childhood and some of the best family reunions would happen there at the "Hacienda". After leaving the farm, Mom would live in Vermont and then 38 years in Farmington, Maine. Mom visited Farmington nursing homes as a Eucharistic minister and was also active in the University of Maine Extension. For 25 years she and Dad loved wintering in Orange Beach, Alabama, with their snowbird friends. Mom was a voracious reader and her favorite topic was historical novels and biographies. Give her a name and she would give us the real story. She was not an extensive traveler except for a tour of Europe from London to Venice where she got to see the places she had read about. Religion was very important to Mom and she often was a daily communicant, especially at St. Thomas by the Sea in Orange Beach. She had a strong soprano voice and sang in the various church choirs into her 80s. Two years ago, our parents moved to Bangor to be near family and enjoyed our visits and the celebration of a surprise 65th wedding anniversary at home. Each occasion was an opportunity to celebrate her long life. At 38, she was cured of breast cancer while seven months pregnant and with five children under the age of 10 at home. Until this past year, Mom had not been in the hospital in 55 years. Mom was tough, and even as short term memory loss and esophageal cancer robbed her vitality, she was an inspiration for us to the end.

She is survived by her husband of 66 years, John; children, Mark and wife, Mary, of Bangor; Catherine Hilliard and husband, Kevin, of Plainfield, New Jersey; David and husband, Victor, of Alexandria, Virginia; John of North Ferrisburg, Vermont; Lisa Urban and husband, Ward, of Rye, New York; and James of Key West, Florida. She is also survived by Catherine's daughters, Caitlin Ficke, Clare Dunbar and Mary Gregory; Mark's daughters, Katherine Mullikin, Anne Marie, and Rosemary Lausier, and Lisa's sons, Ward, John, and Christopher Urban, as well as her great-grandchildren, Benjamin and Alice Ficke and Grace Dunbar.

A Mass of Christian Burial will be celebrated at 11 a.m. on Monday, January 15, 2018, at St. John's Catholic Church, St. Paul the Apostle Parish, 207 York Street, Bangor. A spring burial will take place in Sanford, Maine. Messages and memories may be shared with her family at kileyandfoley.com.
We affirm our "connectedness" to our community through civic involvement, religious faith, and support of children and family organizations and functions. We maintain a professional relationship with area funeral homes in order to maintain flexibility and to offer a higher level of service.
- Kiley Funeral Home




Brewer Location
69 State Street
Brewer, ME
04412
Tel: (207) 989-3311
Fax: (207) 989-3337
Email: info@kileyandfoley.com
Bangor Location
299 Union Street
Bangor, ME
04401
Tel: (207) 942-0392
Fax: (207) 989-3337
Email: info@kileyandfoley.com
Quick Links
About Us
Funeral Planning
Pre-Planning
Local Resources
FAQ