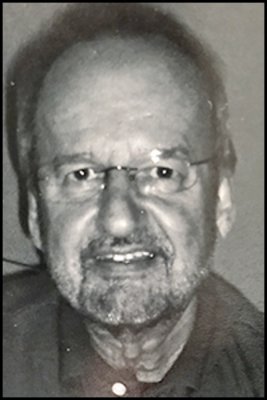 In Memory of
William L. "Bill" Sawyer
1937 - 2018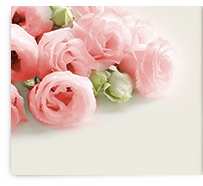 Obituary of William Sawyer
HOLDEN - William (Bill) Leroy Sawyer, 80, passed away suddenly at EMMC on February 7, 2018. Bill was born on May 11, 1937, to the late Beatrice (Ireland) and Claude Sawyer. Bill was one of nine children and grew up in Bangor. He worked at various jobs while going through school and graduated from Bangor High School in 1957.
On July 15, 1969, he married the "love of his life," Annette Rowe, and together they raised two children, Scott William and Tami Marie, in Holden. He dearly loved his children and enjoyed spending time with them and attending their school functions, as well as their sports activities in and outside of school.Bill was a "people person" and his "fun-loving and joke-filled" personality garnered him many long-lasting friendships. He worked in the shoe industry for 40-plus years and retired from the Bangor Mall Standard Shoe Store when they closed in December 1998. It was not unusual for him to be approached anywhere after his retirement with a "Hey, I know you ... you sold me and fitted my children to shoes many times!!" It meant a lot to him knowing his assistance to a customer and their family had been "noted and appreciated."Bill enjoyed and faithfully watched his special grandchildren, Olivia and Brycen, play and participate in their school activities and athletic functions. They made him a "Proud Grampy!" In addition, they loved visiting with him, enjoying sleep overs and playing various games of pool, darts, Old Maid, bamboo tic tac toe, swimming and eating Grampy's very own home-made sandwiches. He was a big tease and Brycen will recall his Easter basket of "found eggs" being teasingly confiscated several times by Grampy ... each time Brycen saying, "here comes Grampy ... there goes my basket" with gales of laughter coming from Grampy of course. Bill was known for his love of the Boston Red Sox and the New York Yankees. His motto was ... the team that won was "his team." He was a "good sport" about his family and friends teasing him about his crazy rationale of supporting both teams. He especially enjoyed watching all college sports and his Maine Black Bears.

Bill is survived by his loving wife, Annette, of 48-plus years; son, Scott William (Shari) of Lincoln; his loving daughter, Tami Marie (Matt) Healy and his precious grandchildren, Olivia Rowe and Brycen Matthew Healy, of Orrington; sisters, Barbara Russell of Levant and Jane Huff of Fla.; a special brother, James "Jimmy" of Hobe Sound, Fla., and Robert (Edie) of Bangor; as well as several nieces and nephews and great-nieces and great-nephews. Bill was predeceased by siblings Joan Bedford of Portland, Gloria George of Bangor, Nancy Doughty of Hampden and Donald Sawyer of Bangor.
In addition, Bill's family would like to give special thanks and appreciation to the Brewer Ambulance/EMT staff and the EMMC Emergency/Critical Care Unit staff. Their compassion and valiant professional efforts extended to our "loved one" was exceptional. In respect for Bill's wishes, there will not be visitation or a memorial services. Condolences to the family may be expressed at kileyandfoley.com.
We affirm our "connectedness" to our community through civic involvement, religious faith, and support of children and family organizations and functions. We maintain a professional relationship with area funeral homes in order to maintain flexibility and to offer a higher level of service.
- Kiley Funeral Home




Brewer Location
69 State Street
Brewer, ME
04412
Tel: (207) 989-3311
Fax: (207) 989-3337
Email: info@kileyandfoley.com
Bangor Location
299 Union Street
Bangor, ME
04401
Tel: (207) 942-0392
Fax: (207) 989-3337
Email: info@kileyandfoley.com
Quick Links
About Us
Funeral Planning
Pre-Planning
Local Resources
FAQ