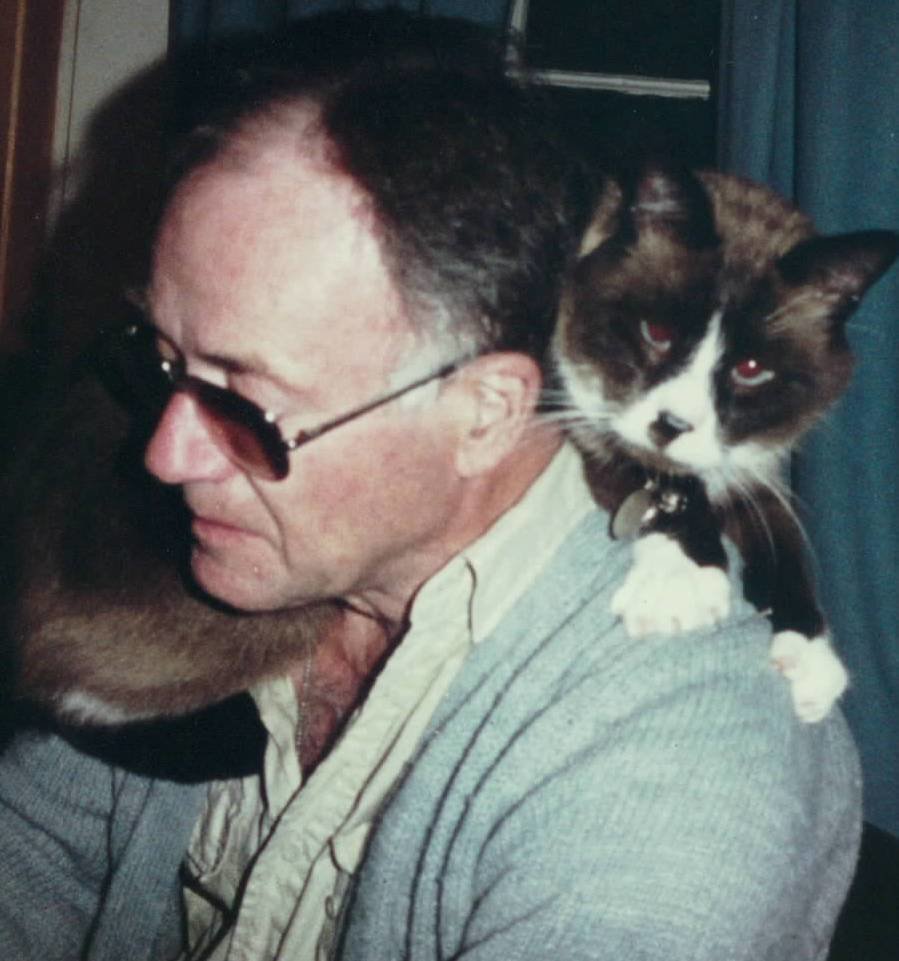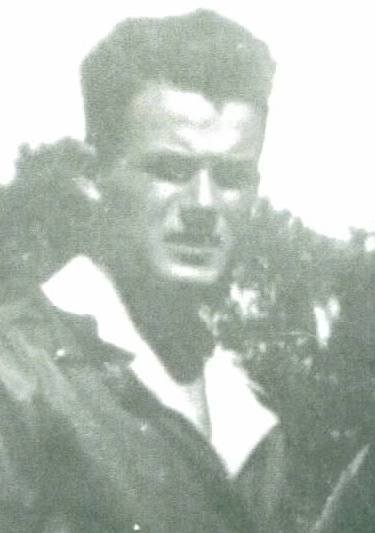 Obituary of James B. Power, Jr.
James B. Power, Jr.
Veazie – James B. Power, Jr., 93, passed away peacefully at home Sunday, June 3, 2018 with his wife Pam at his side. Jim was born on March 9, 1925 in Bangor, the son of James B. Power and Mary Frances Mortell-Power. Jim graduated from Bangor High School in 1943 and joined the Army Air Corps, Flying Tigers at the age of 18. Jim served in the 14th Air Force activated at Kunming, China and led by Mjr. Gen. Chaunault and was awarded the Distinguished Flying Cross. Jim spent time serving in China, Burma and India. Jim proudly served his country and returned to the United States quietly moving on with his life like many WWII veterans. He was a lifelong artist embracing his love of art since his early childhood. Upon his return, he attended the Rhode Island School of Design and earned his degree in art. He was fortunate in the late 1940's to have had art instruction from some of New York's finest illustrators including Ben Stahl, Harold Van Schmidt, Milford Zornes, Paul Sample and many more. Jim's art, primarily watercolors, provided him with the freedom of expression to share his vision of the beauty, spirit and character of our country, especially in New England and Maine. He relished sharing his interpretation of our Main fishing villages, lobster boats, island communities, the grandeur of the four seasons, and his profiles of Maine traditions, communities and cherished landmarks. Jim enjoyed creating his New Yorker style cartoons to share his humor and political thoughts. His watercolor paintings have often been embellished by our feline family. Philo, a Siamese cat, was known for putting the finishing touches on Jim's work walking across the wet paintings. Tutu and Tasha, our Balinese cats, freely offer their paws to assist as well. Heidi, Koko and Kiki served art apprenticeships with Jim, too. Through Jim's art, his creativity and inspiration will live on to impact future generations. He has exhibited his art in galleries in Bar Harbor, Camden, Northport and Bangor. His airplane paintings in the Skylight Room of the Pilot's Grill were well known in the Bangor area. Some of those paintings now are displayed in the Air Museum in Bangor. Over the years, Jim generously donated his art to organizations for fundraisers and silent auctions. He took great pleasure in giving his paintings to friends and special acquaintances, always expressing that there is more joy in giving.
Jim was employed at the Bangor Daily News in the composing room and retired after 40 years of service. He spoke of his work and co-workers with a great sense of pride. Jim and Pam have always shared their love of reading multiple daily newspapers and they engaged in lively conversations concerning local, state, national and world news. Pam had been clipping news articles of special interest since her early school years in Guilford and Jim, who was also a clipper, decided to glance through her archives. He was surprised to recognize front pages of the Bangor Daily News of historical significance that he personally had been responsible for completing the layout and design. He loved the connection of having completed a front page that was so meaningful to her. That front page was the news of President John F Kennedy's death. Pam shared the same birthday with President Kennedy and she designed a birthday card for him entitled "from my house to your house" drawing her house and the White House at a very young age. She received birthday greetings in a special letter from Pres. Kennedy. Upon his death, Pam sent a sympathy card and received a letter with a large black and white photograph of Pres. Kennedy from his secretary, Evelyn Lincoln, sharing the loss of a friend.
Jim retired at 62 and over the years he often enjoyed travelling with Pam in state and out of state as her work took her all over the map. He especially enjoyed travelling to San Antonio where he was stationed for his military training. Pam and Jim were travelling on a bus on the outskirts of the city and an older lady struck up a conversation with them. She shared that she was visiting because her husband completed his military training there and they married and lived there. She returned alone to visit as he had passed away. Jim was wearing his flight jacket and she got a glimpse of his Chinese flag sewn in the lining of his jacket. She asked about the flag and Jim shared that he was a Flying Tiger. She promptly shared that her husband was a Flying Tiger and shared his name. Jim replied that he knew him. She was so happy. Jim and Pam believed that they were on that bus for a reason. Jim especially enjoyed the Boston trips to paint city scenes on site as well as San Francisco. He has been devoted to his art research and painting throughout his retirement years. Jim and Pam spent many special weekends and vacations in Bar Harbor, Stonington, Monhegan Island, Yarmouth, Nova Scotia, Prince Edward Island, Eastport and at the Birches in Rockwood on Moosehead Lake. Jim enjoyed painting on site at all of these locations. Through Jim's military services for our country, his art, and his lasting friendships, he has unknowingly enriched the lives of many. Jim and Pam were married when Pam was 28 and Jim was 56. They became best friends when they met and Jim proposed to Pam with an engagement ring in hand after six months. Their close friends often commented that they were joined at the hip. Jim and Pam have enjoyed a long and meaningful lifetime together. Pam shares that Jim has always been a modest, kind, private gentleman with a big heart who is non-judgmental and is respectful of individual differences.
Jim was predeceased by his parents, his brother, Thomas J. Power and his sister, Mary Lucille Mercer-Hardy. He is survived by his wife, Pamela Colson Power of Veazie and his brother-in-law, Dr. Linwood L. Colson, III. Jim and Pam have been so grateful to special friends who have offered support, kindness and ongoing assistance, Meredith Allbright and Ann Benson of Bangor, Nicholas J. Wood of Bangor, Sandi Wilbur of Ellsworth, Barbara Sampson of Kenduskeag and Brigitte Ahola of Veazie. Jim has always referred to Brigitte as his "angel." She is a great neighbor and special friend. Jim would say that Brigitte knew that we needed help before we did. Many thanks from Jim and Pam for the care provided by Cynthia Milles, FNP, PhD and by Dr. Surapaneni Ramanadha Rao, both of whom provided excellent medical care in an atmosphere of friendship and support over the years. Thank you for the excellent care, support and kindness provided by the Beacon Hospice staff over the last weeks. Jim looked forward to their visits, which enhanced and supported his enjoying being in his own home.
In keeping with Jim's wishes, there will be no formal services. For those who wish, memorial contributions can be made to the Bangor Public Library, 145 Harlow St., Bangor, ME 04401 or at bpl.lib.me.us. Jim often visited the library to research art and had a great appreciation for their professional services. Arrangements are trusted to Kiley & Foley Funeral Service and messages and memories may be shared with Jim's family at kileandfoley.com.
To send flowers to the family or plant a tree in memory of James Power, Jr., please visit Tribute Store
Memorial Contributions
For those who wish, memorial contributions can be made to the Bangor Public Library, 145 Harlow St., Bangor, ME  04401 or at bpl.lib.me.us.
Share Your Memory of
James
We affirm our "connectedness" to our community through civic involvement, religious faith, and support of children and family organizations and functions. We maintain a professional relationship with area funeral homes in order to maintain flexibility and to offer a higher level of service.
- Kiley Funeral Home




Brewer Location
69 State Street
Brewer, ME
04412
Tel: (207) 989-3311
Fax: (207) 989-3337
Email: info@kileyandfoley.com
Bangor Location
299 Union Street
Bangor, ME
04401
Tel: (207) 942-0392
Fax: (207) 989-3337
Email: info@kileyandfoley.com
Quick Links
About Us
Funeral Planning
Pre-Planning
Local Resources
FAQ